Swine swimming in crystal clear water in the Bahamas
Shame about this guy's connection to the Sea Shepherd, but lovely pics.
Enjoy.
On the beaches of Big Major Spot Island, the Bahamas, a family of brown and pink boars and piglets live freely on the sandy white beaches and swim in the tropical surf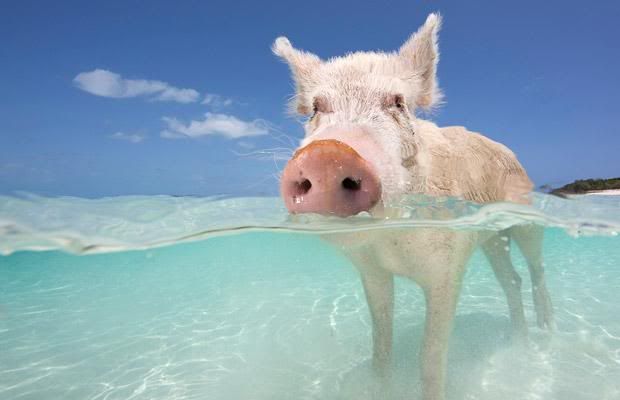 Swimming pigs
Underwater photographer Eric Cheng stumbled across the unusual residents during a diving expedition to the area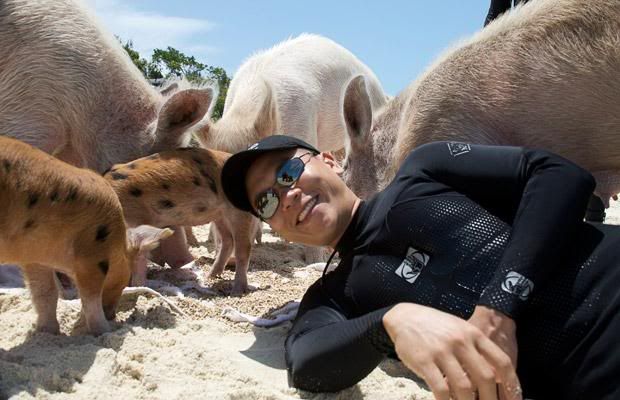 Swimming pigs
"We were in the southern Bahamas to photograph oceanic white-tip sharks," says the 33-year-old. "Our captain, Jim Abernethy, had heard that there were pigs on Big Major so we decided to go and check it out"
Swimming pigs
"Upon approaching the white sandy beach, it is easy to spot the pigs - both pink and dark brown - laying in the sand"
Swimming pigs
"I'm not sure how these domestic pigs (gone feral) came to live on this particular beach in the Bahamas, but they are well-known to locals, who have been feeding them for years," says Eric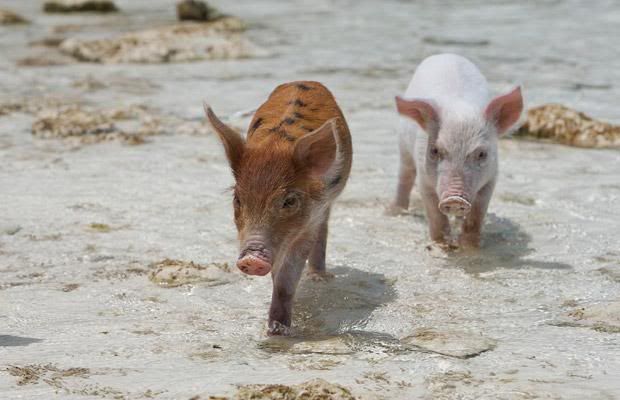 Swimming pigs
"Because locals bring food, the pigs will run into the water and actually swim out to the oncoming boats, as if to greet them individually"
Swimming pigs
Spending several hours photographing and playing with the pigs, Eric and his team even managed to join them for a swim
Swimming pigs
"Nadine Umbscheiden, one of the photographers, was so at ease with them," reveals Eric
Swimming pigs
"We dubbed her the 'pig whisperer' because she was so good at getting the pigs to swim to our cameras!"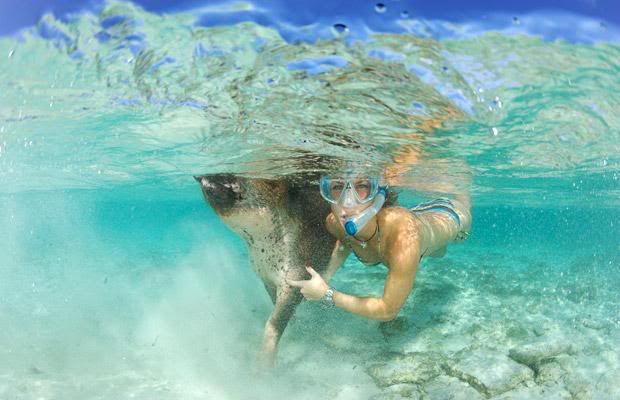 Swimming pigs
Eric is the editor and publisher of Wetpixel.com, and is technical advisor and photographer for Sea Shepherd Conservation Society
Swimming pigs
Eric says his his trip to the "bay of pigs" proved to be one of his strangest photo-shoots to date
Swimming pigs
Happy, happy swimming pig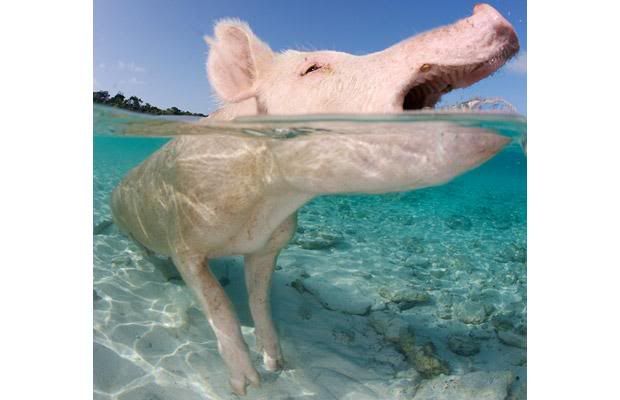 Swimming pigs
Pictures: Eric Cheng / Barcroft Media
http://www.telegraph.co.uk/earth/earthpicturegalleries/5844059/The-bay-of-pigs-swine-swimming-in-crystal-clear-water-in-the-Bahamas.html?image=4